Is Maison Noir Cape Town's best kept Villa Secret?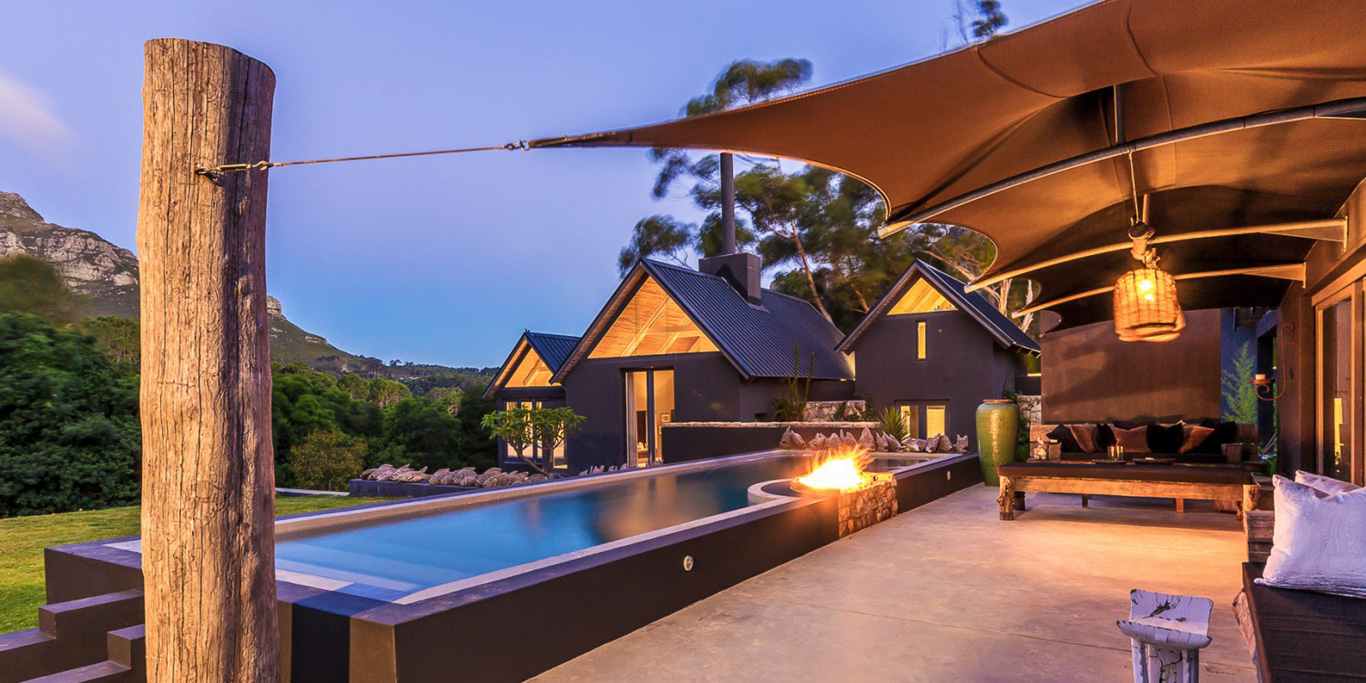 Maison Noir…A Secret Haven upon the Hills
On a sweeping landscape close to the majestic mountains is Maison Noir. A property designed by architect Paolo Deliperi using the "kraal" concept in Cape Town. This secret sanctuary has small buildings that are all attached to communal living areas and bedroom suites. It is a contemporary home celebrating the rich African, Asian as well as European cultures and artistry.
Ideal Venue for Outdoor Entertainment and Dining
Dining outdoors at Maison Noir is an experience you will always remember. The truth is within view is the great Table Mountain and around you is lush vegetation. It is a perfect dinner party venue near the mountain peak. And the really great part is it is also near Hout Bay where whales as well as dolphins are often seen.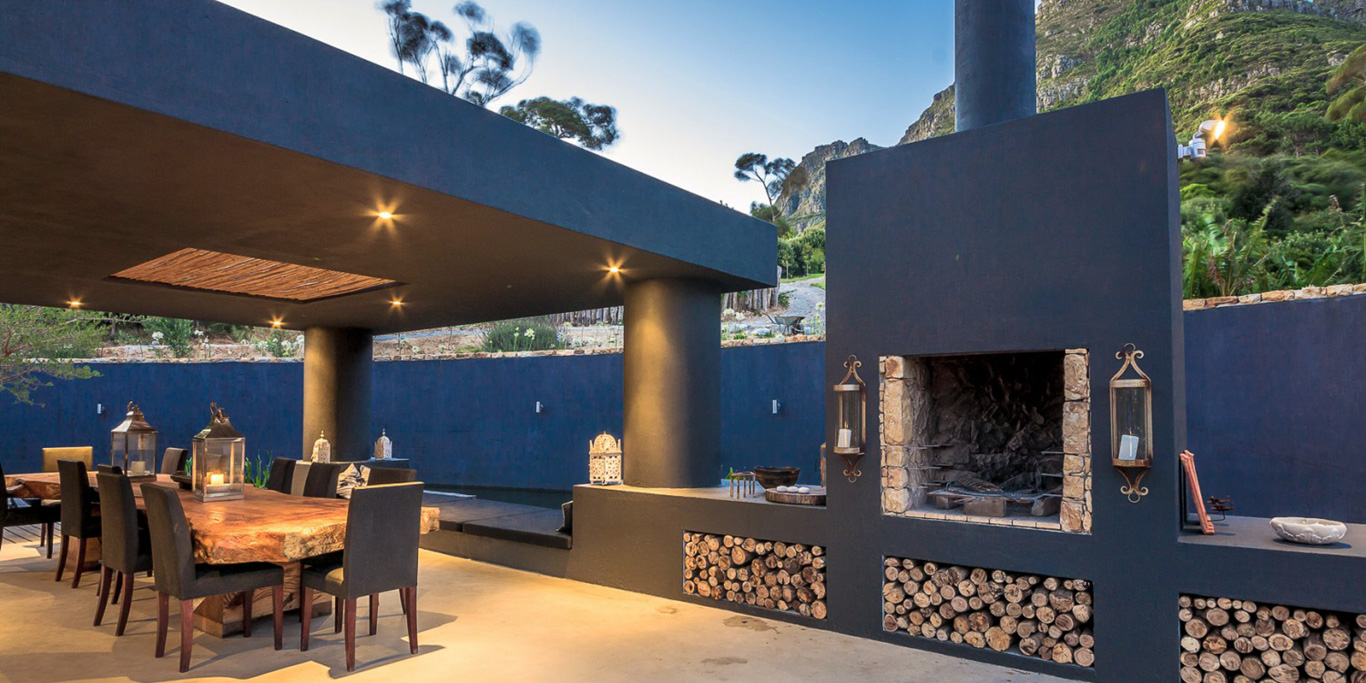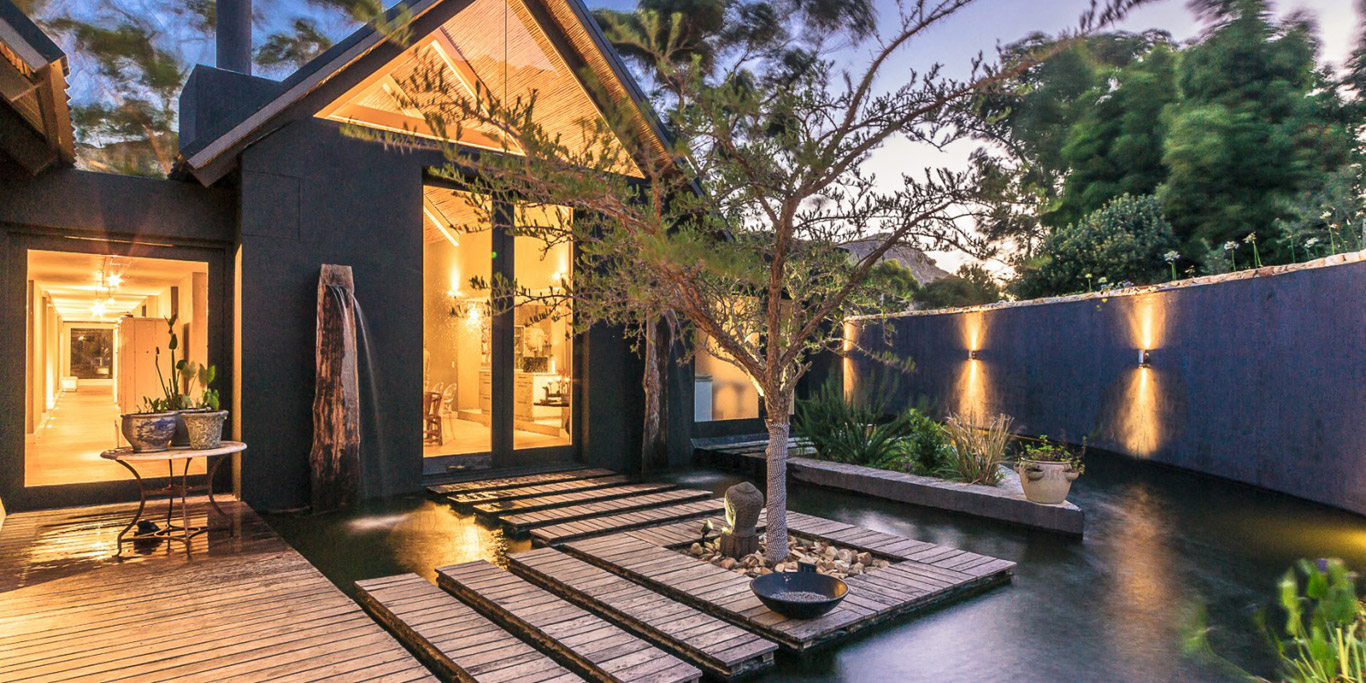 Promise of a Private and Peaceful Location
Setting foot at the estate you immediately feel a sense of serenity. With the house seemingly afloat, the water from the pond represents the renewal of spirit. Maison Noir is a tranquil setting that soothes the mind and body. The Koi fish in Chinese Feng-Shui symbolizes longevity and good fortune while in Japan it's a sign of love and friendship.
Cosiness of a Luxury Home in Cape Town
At the indoor lounge are comfortable couches with soft snug pillows. From there you have access to the outdoor pool plus a spectacular vista of the garden as well as the impressive terrain. But better still it is an open living area where you can just laze about or hang out and enjoy the company of those you hold dear.