Why I Feel at Home at the 26 on First Crescent in Cape Town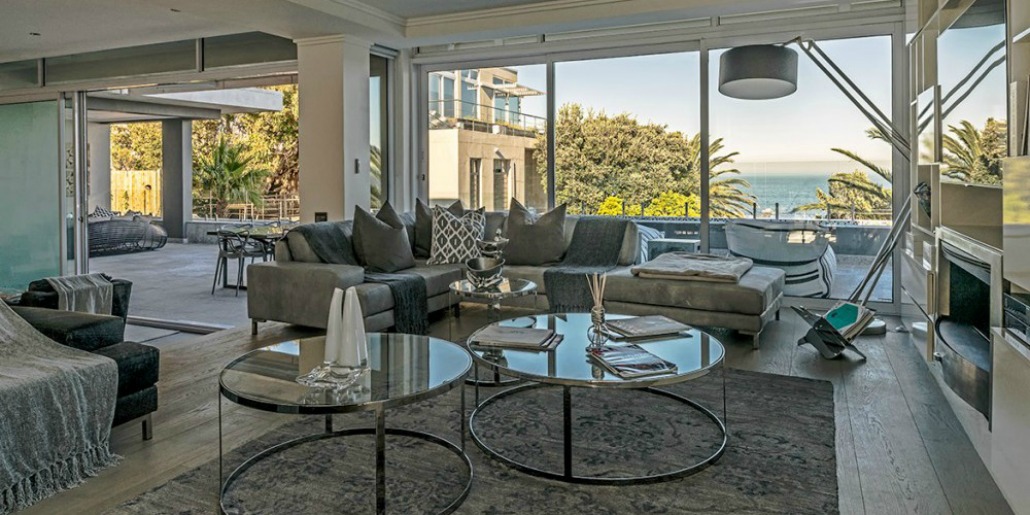 Remarkable Beachside Camps Bay Villa called 26 on First Crescent
Set on a hill at Camps Bay in Cape Town, South Africa you will discover 26 on First Crescent. This exclusive luxury villa stands facing the beautiful Atlantic Ocean. On sight from this idyllic home are the Lion's Head, 12 Apostles as well as Table Mountain. This villa in Cape Town is the perfect beach house to spend the holiday.
The Beachside Villa's Cosy Living Areas with Minimalist Elegance
All the living rooms at this beachside residence offer a relaxing atmosphere. The interiors feature minimalist sophistication with bright walls understated colours and touches of textured fabrics. 26 on First Crescent is a luxury boutique villa where you can mix work with leisure. What's more it is in a private and secured location ideal for splendid vacations or executive retreats.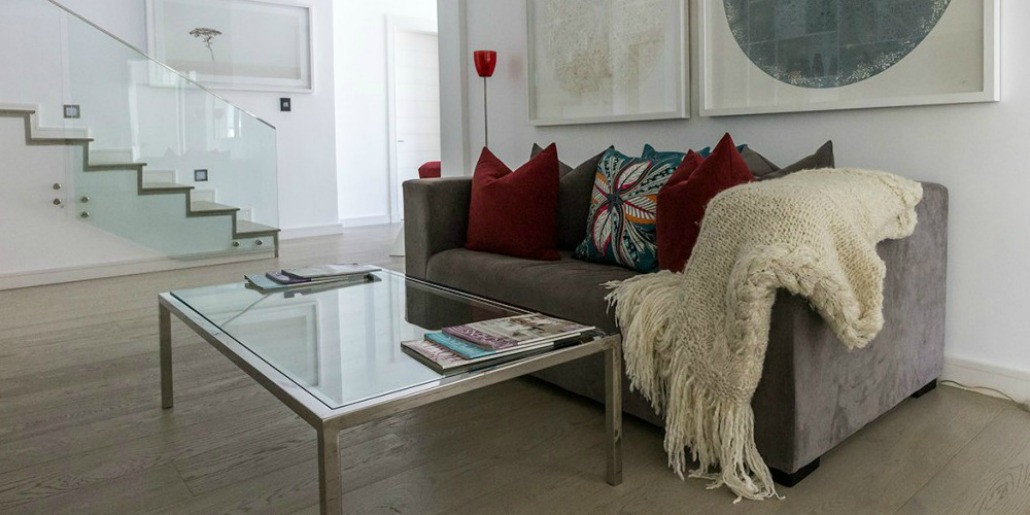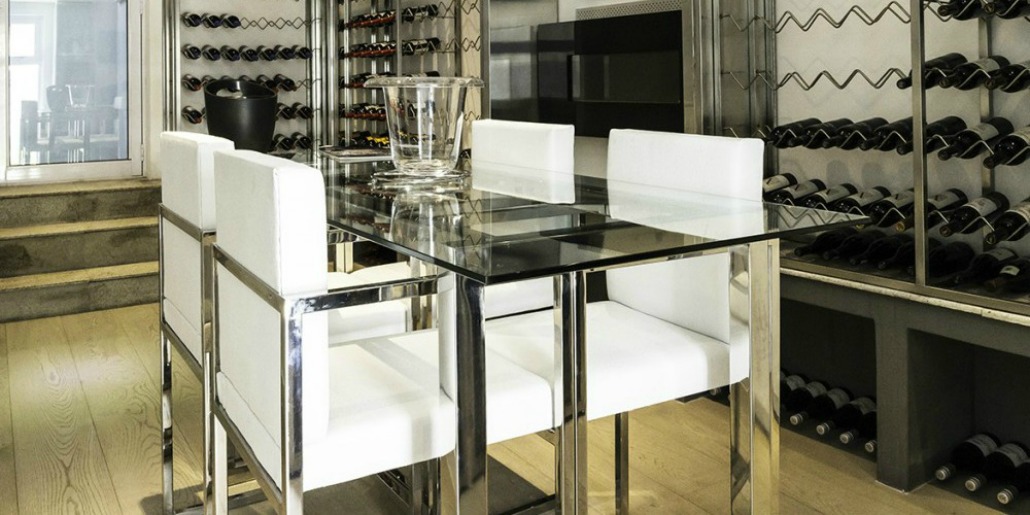 Dine in Luxury at 26 on First Crescent at Camps Bay in Cape Town
And you're going to love this. You can have your meals at this luxury dining room at 26 on First Crescent. This part of the house still has that sense of sophistication evident in the entire villa. It includes a glass table with white cushioned chairs. On display is a selection of vintages, special wines and spirits can be ordered.
The Camps Bay Villa Master Bedroom with a Minimalist Chic Style
The master bedroom at this villa in Cape Town has an elegant interior in subdued colours and patterns. It is spacious with a chair and a matching footrest. All the luxury bedrooms at 26 on First Crescent have air conditioning and include either a comfortable king size or double bed. Each room has an HDTV, DVD system plus Cable TV.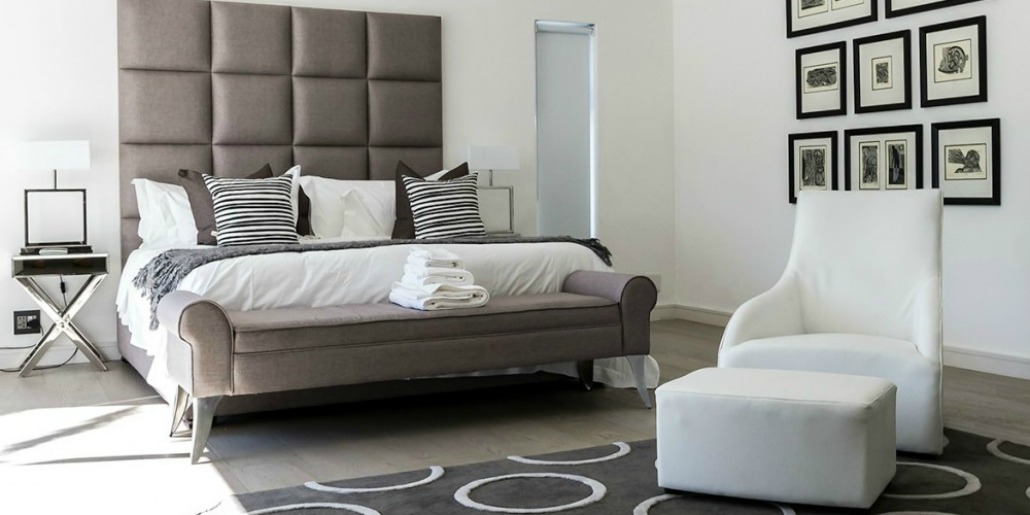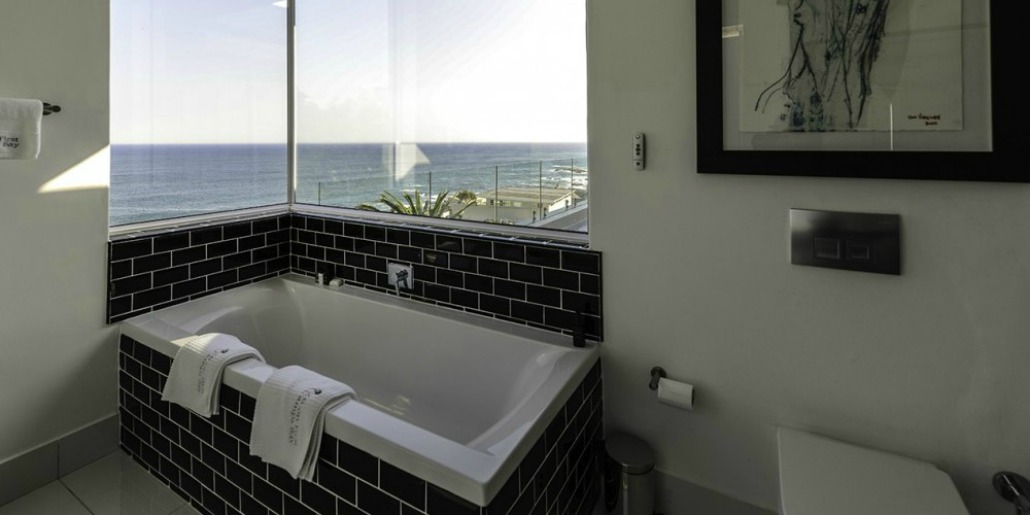 The Luxurious Bathrooms at 26 on First Crescent within Cape Town
This sea facing bathroom at 26 on First Crescent includes a bathtub and shower. If you need to shave or do your make up, there is a cosmetic mirror plus a hair dryer. Slippers, towels and bathrobes are all provided. Not only that you will also find the Charlotte Rhys body and bath products fitted in each of the bathrooms.
Refined Aesthetics of the Functional Kitchen at the Luxury Villa
The Camps Bay Villa has a kitchen in white and silver motif and is fully equipped. This part of the house conforms to the contemporary but functional aesthetic of the luxury villa. It has a coffee machine with complimentary coffee, tea as well as water. You can arrange for a private chef to prepare your meals for lunch and dinner.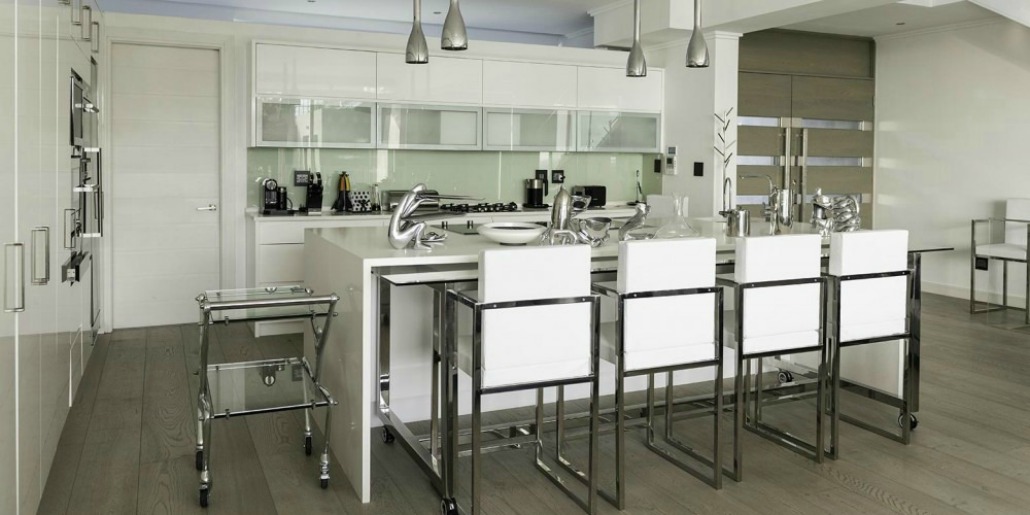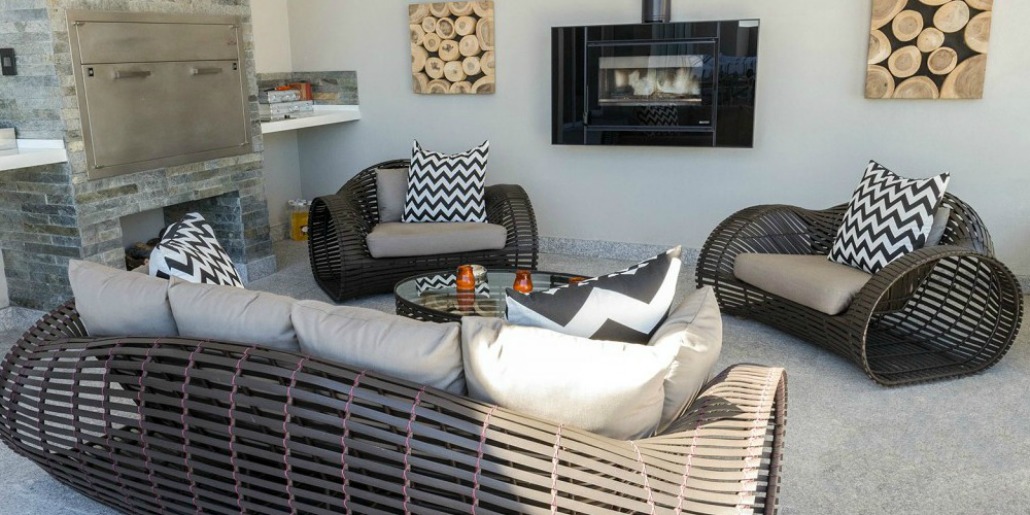 26 on First Crescent's Terrace with Comfy Seats plus a Fireplace
The covered outdoor lounge at 26 on First Crescent has a cosy ambiance. It includes cushioned furniture made of natural elements that has modern details. Pillows are in patterned or neutral shades adding character to the living space. This terrace also has a fireplace for added comfort. A great spot in the house to sit and relax whenever you wish.
A Luxury Boutique Camps Bay Villa that with a Private Gym & Pool
Consider this…26 on First Crescent has two swimming pools as well as a private gym. You can spend time on the pool morning or night time. Both can be heated upon request. On the other hand the luxury villa's gym has an abdominal machine, a bicycle, treadmill and weights. It also has a sound system, Cable TV plus a fridge.