Spectacular Oceana Villa Designed By Stefan Antoni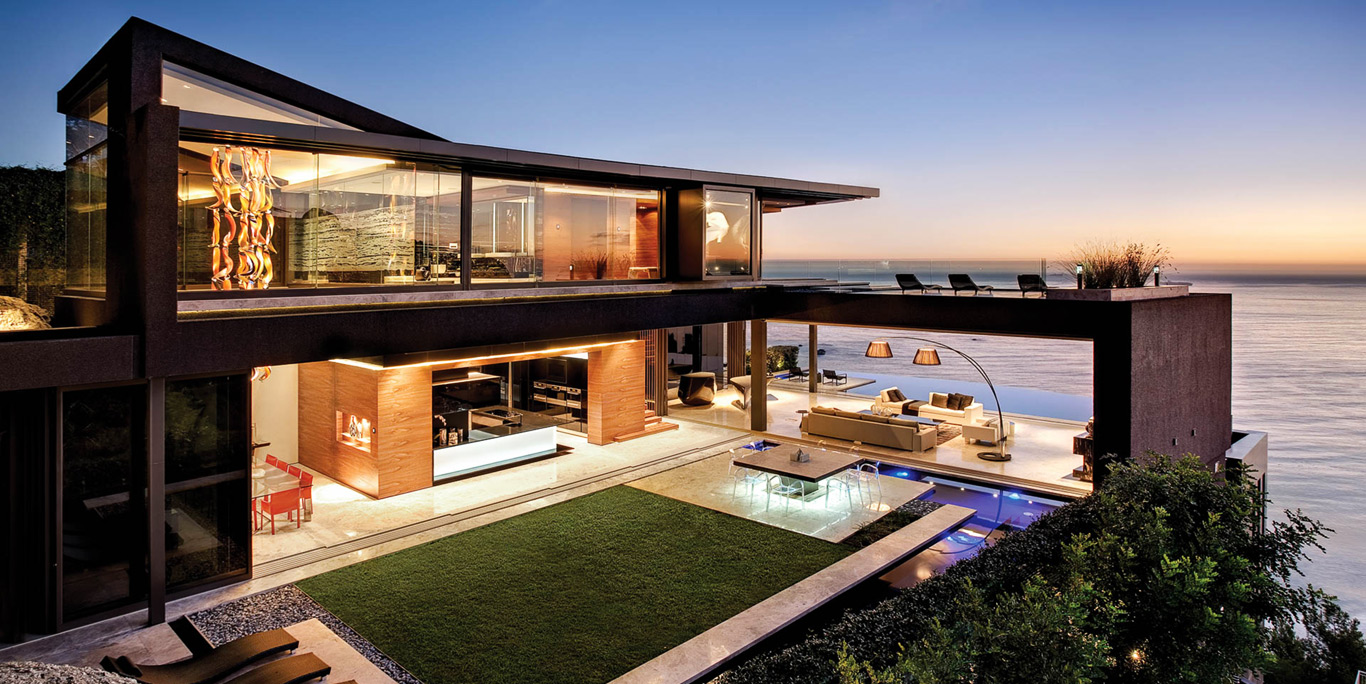 The breathtaking Oceana sits on a cliff top of Lions Head Nature Reserve. A vision completed by esteemed architect Stefan Antoni. One of the remarkable designs he created, promising a natural portrait of the glorious skies and waters. The villa is located in Clifton, an upscale community in Cape Town. And found in Africa's most prestigious address, the Nettleton Road.
Comfort And Leisure At South Africa's Gem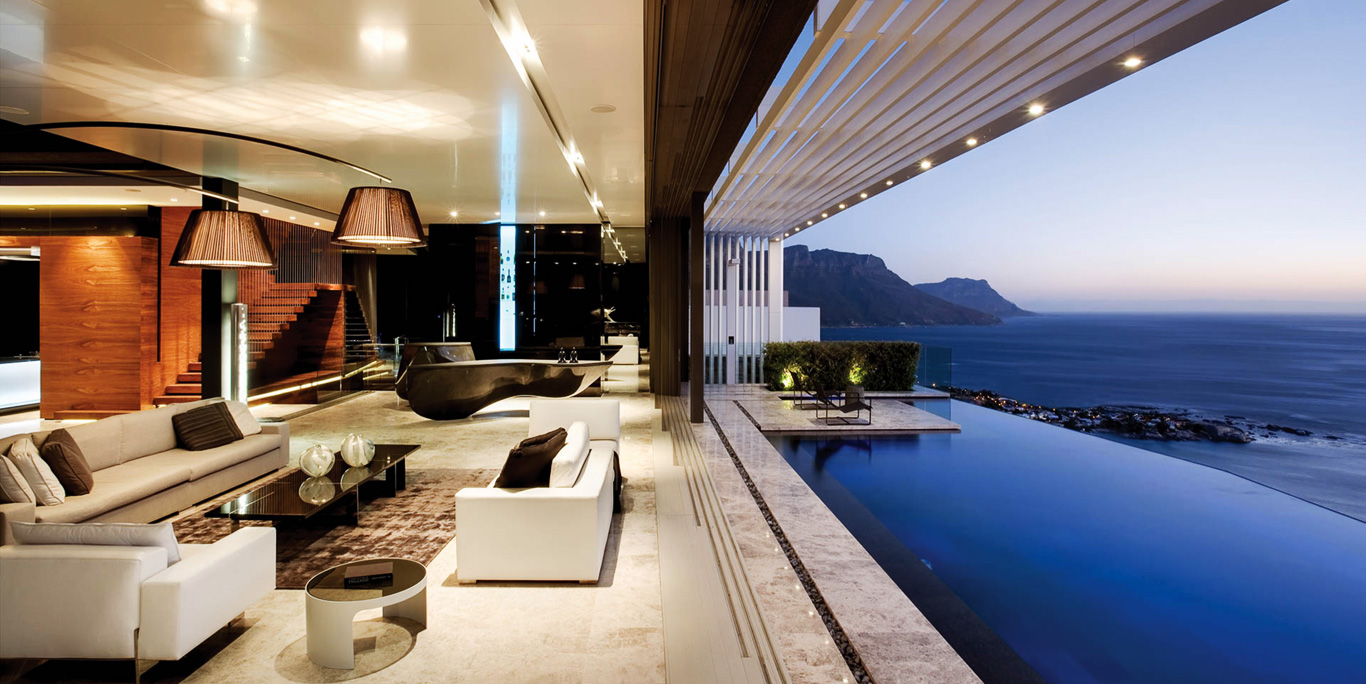 From the pool is a view of mountains. The first peak is the footprint of one of the 12 Apostles. A mountain range that starts at Table Mountain but serves as a backdrop to Camp's Bay. The furthest peak is the Sentinel. The best part is the shore visits from the dolphins and humpback whales frequenting the Atlantic coast.
Live in Luxury at the Oceana Villa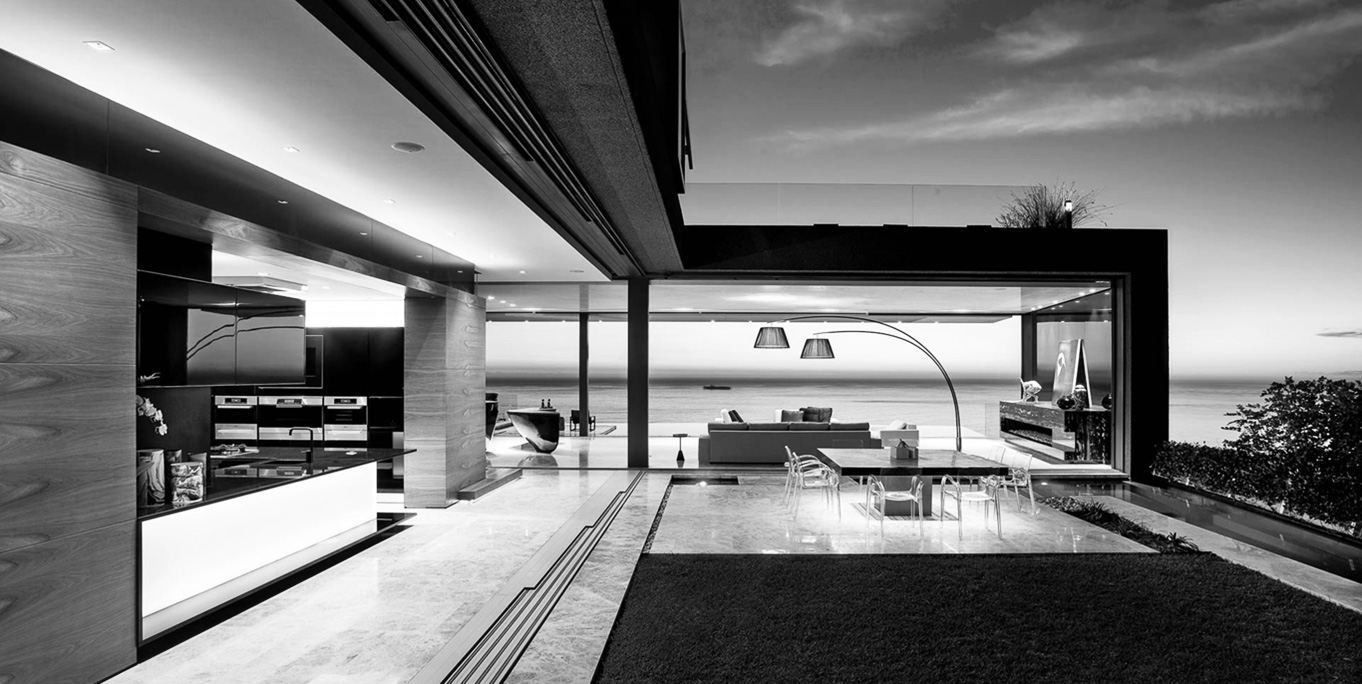 Here's what this means to you… a home in Clifton with all the facilities and amenities. It has all the convenience and functionality in a seaside home. The surrounding scenery is as depicted in post cards at souvenir stores. This time it's for real and you can look at it any time of the day as long as you like.
Solace You Will Find Outdoors As Well As Indoors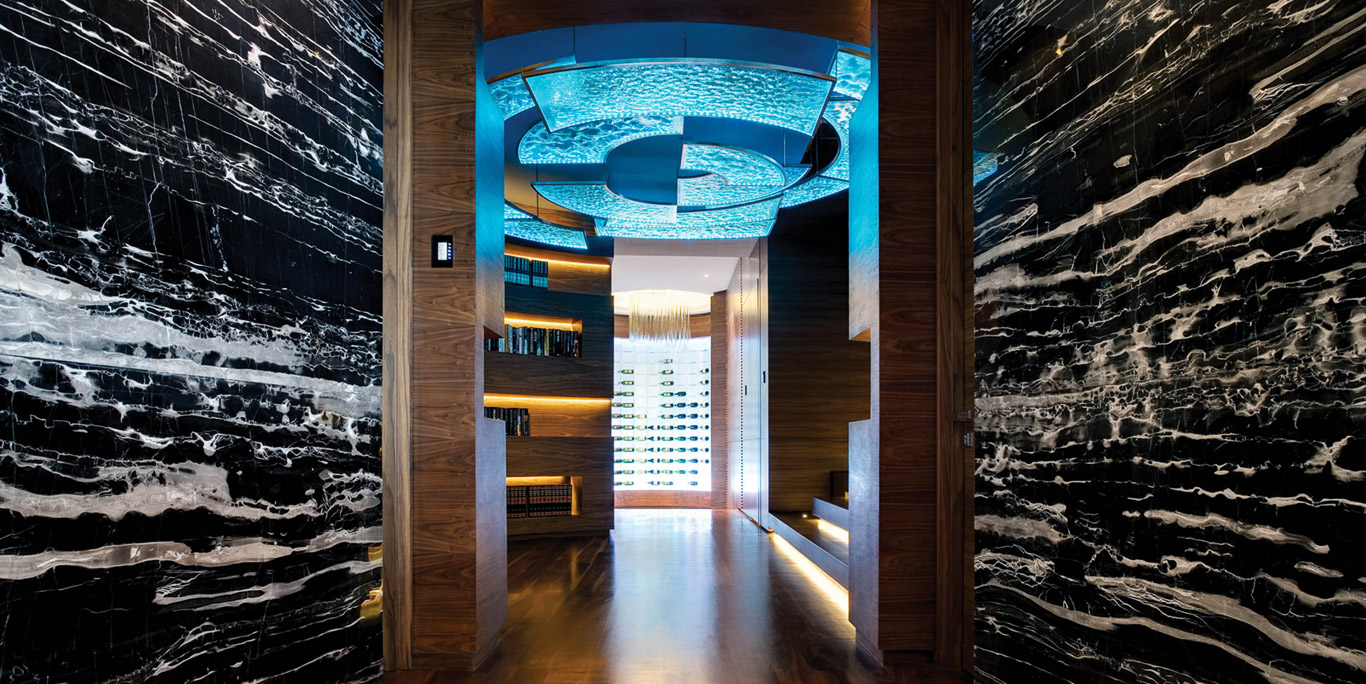 A glimpse of a hallway in the house with the walls covered in dramatic dark and light shades. It is a contemporary design evident all throughout the Oceana Villa. The wood floor finish gives a rustic feel to the modern interiors, homey and yet luxurious. It provides you with all the comfort and privacy while staying in Clifton.