What Makes &Beyond Mnemba Island a Phenomenal Luxury Retreat?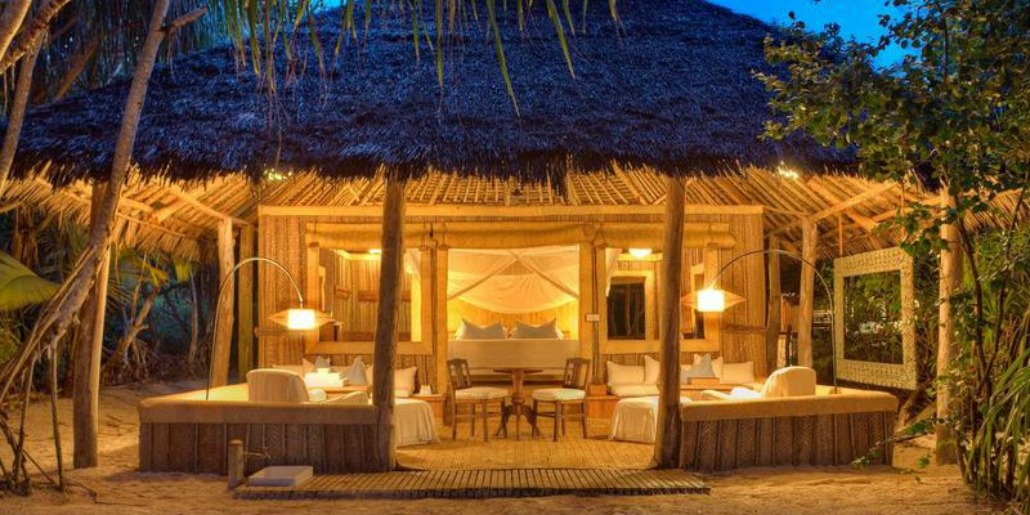 Living in Luxury in an Exclusive Island set in the African Coast
The &Beyond Mnemba Island is northeast of the Zanzibar Archipelago. A romantic destination in the African coast filled with exciting adventures. To get to this exclusive beach paradise it takes a 90 minute drive from Stone Town as well as a 20 minute boat ride. Only guests and staff reside in this breathtaking island with a perimeter of 1.5 km.
Discover Mnemba Island & the Breathtaking White Coral Sand Beach
Setting foot on the island you are surrounded by azure waters, incredible coral reefs, and spectacular dive sites. You will definitely enjoy scuba diving and snorkelling or kayaking and fishing. The months of April and August are turtle seasons and they lay their eggs on the beach. So expect the shores to be filled with turtle hatchlings within nine weeks.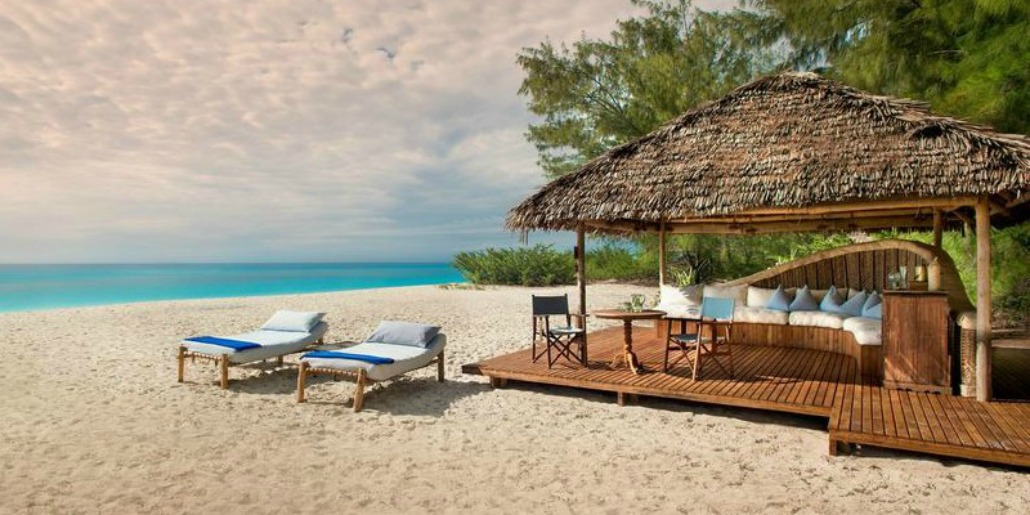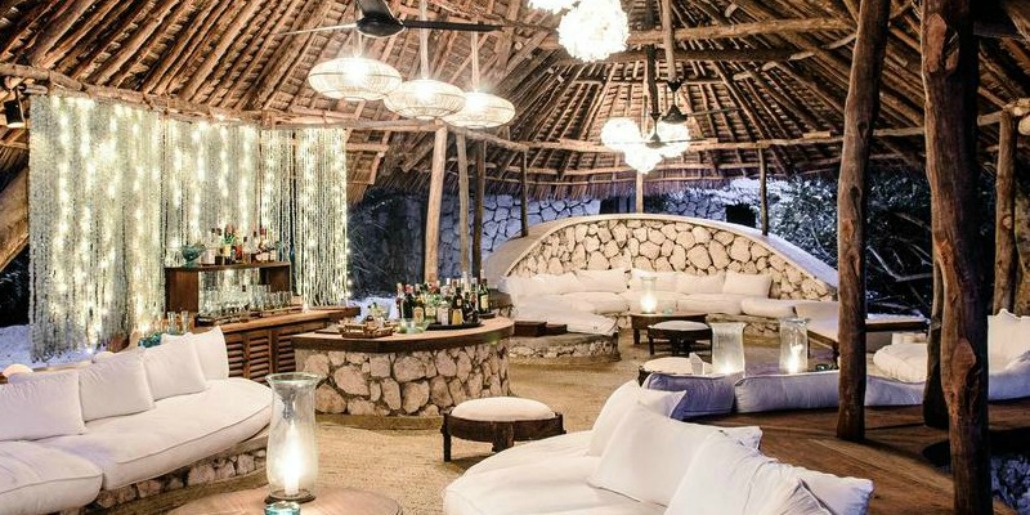 The Trendy Bar at Mnemba Island Exemplify the Coastal Night Life
The bar area at Mnemba Island is chic yet distinctly epitomizes the relaxed coastal lifestyle. It has a thatched roof with organic materials such as wood and stone with complimenting earth colours and clean fabrics. There are huge and comfortable cushioned seats with cuddly pillows. It invites you to unwind after a day of fun and excitement on the island.
A Private Veranda That Looks Unto the Splendid African Coastline
This is your private veranda with a picturesque scene at the banda. Dining and sitting areas are quaint in a laid-back environment. You wake up in the morning feeling refreshed. The beach paradise surrounded by the African Coast lets you relax and take your time, forget about everything else. The luxury of living in this island destination is simply amazing.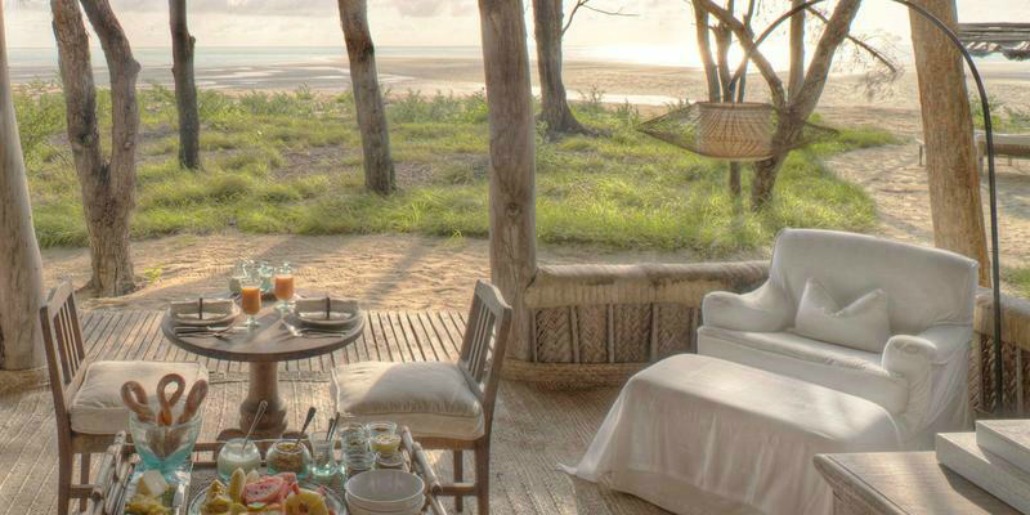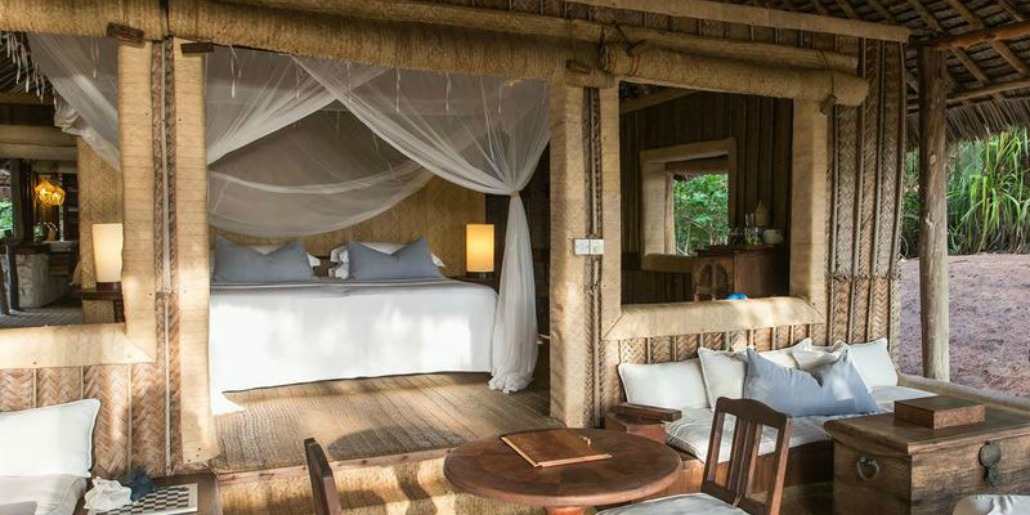 Luxurious as well as Rustic Seaside Bandas on the Private Island
There are a total of 11 bandas by the beach at Mnemba Island, one perfect for family use. All are with large rustic bedrooms, big windows and palm-frond roofs. Traditional wood carvings are also on display at this luxury hut in the tropics. Each has soft and natural fabrics with an overhead fan to keep you cool even at night.
The Charming Bath with Natural Elements and Glass-Beaded Curtain
In the banda you will find the en suite bathroom by way of a covered passage made of woven palm leaves. As it turns out the shuttered bath has a huge stone shower with a beautiful glass-beaded curtain. This room has a cosy and exotic feel. And almost all the fixtures as well as furnishing are created with natural elements.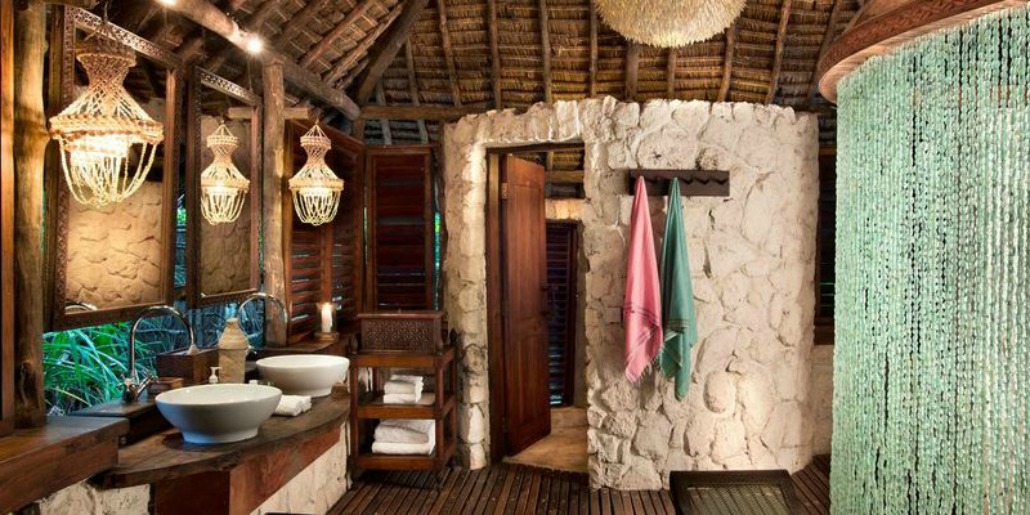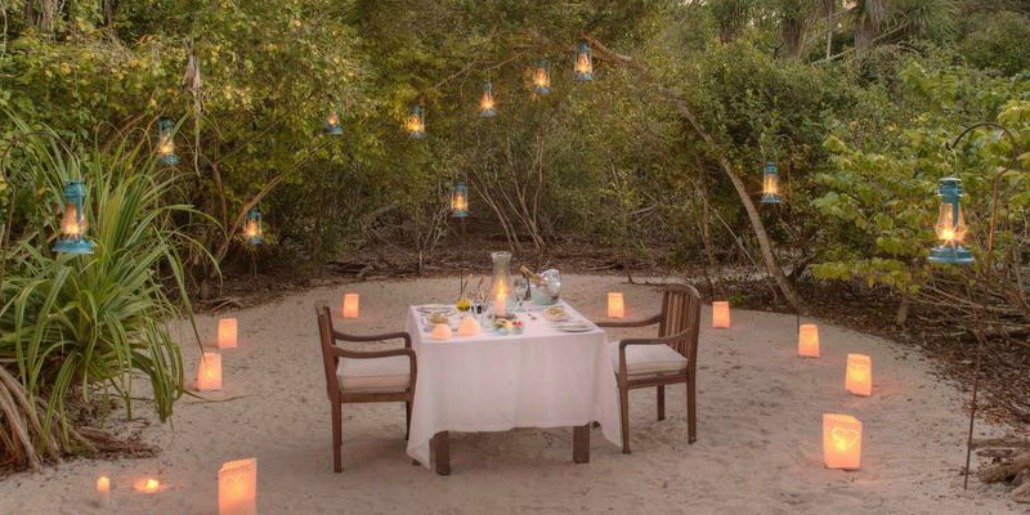 A Romantic Dinner for Two in a Private Location in Mnemba Island
The privacy as well as exclusivity at Mnemba Island is what make many travellers journey to this part of the world. It is possible to have a romantic dinner for two arranged at this awe-inspiring location. With the table set, delectable cuisine served along with the lamps lit, this part of the island is turned into an enchanting dinner setting.
Mnemba Island…a Year-Round Destination at Zanzibar Archipelago
Dining under the African sky sitting on deep pillows on a white sand beach is truly a dream. Imagine the sun setting, ocean breeze as well as the exotic smells and flavours. With sumptuous grilled seafood and treats served on low wooden tables, what more can you ask for. This is all about barefoot beach luxury while at Mnemba Island.