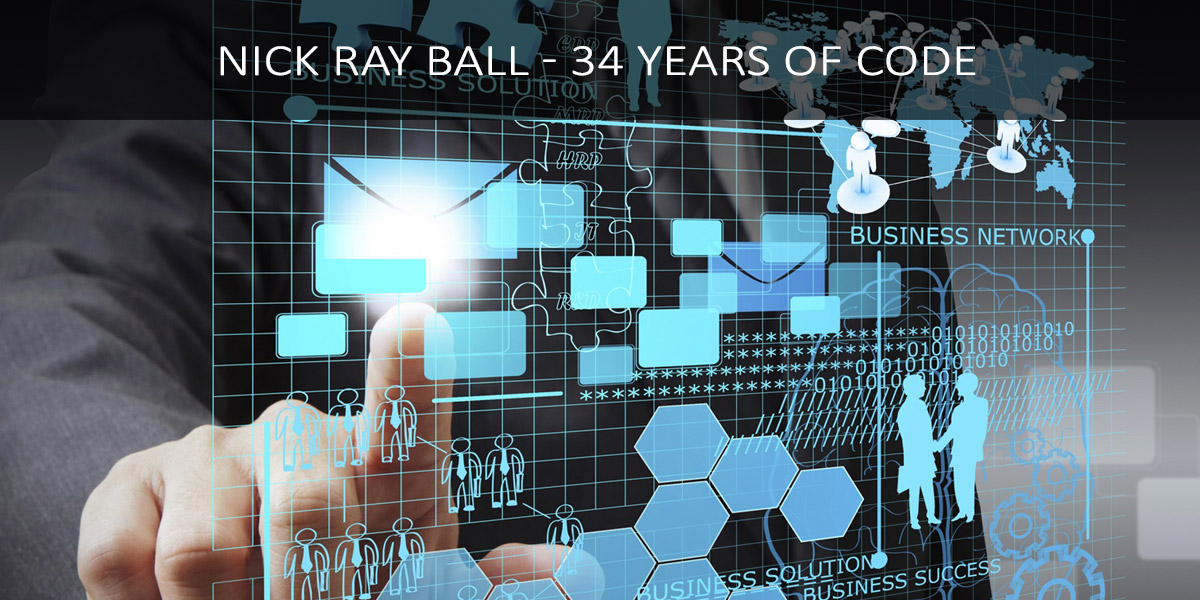 Nick Ray Ball – 34 years of code.
Nick Ray Ball – Web Designer, Developer & Systems Architect
By Krissy Cabrera 11th March 2016
Born in Belgravia, Westminster, London in 1971
First programmed code at age 11 using a ZX Spectrum to play 'Happy Birthday' for his mother
Purchased music sequencing computer in 1987 spent 5 years learning then mastering the music networks and sequencing software.
1992 to 1999 worked professionally as a CuBass music network programmer, over 30 commercial releases, founded two record companies. Nick's penultimate release was UK Radio 1 single of the week and featured on the FIFA 2000 computer game. Nick's last solo release went straight to No1 in DJ MAG Chart.
1999 swooped music for the web design and Desk Top Publishing
1999 Visited Cape Town, bought apartment, decided to emigrate
2000 Create Cape Go web design company, started to master the creation of a Virtual Tour using Macromedia Flash
2001 became an avid reader of 'Search Engine News' and applied research to websites
2002 Created world's first Virtual Tour in Flash, 4 years before Google created their product Street View, and launched www.CapeVillas.com using the Technology and applied the SEO and created a disruptive start up
2002 to 2004 Cape Villas makes more money that the web design company, so development focus becomes Cape Villas.
2005 Cape Villas creates Property Management System and leads the market for the next five years
In 2008 Nick Ray Ball designs and created the Cape Villas magazine purely in Photoshop. 22,000 were distributed with Conde Nast Traveller and it was a great success all round. This began the concept of creating an online magazine a process that was started in February 2016.