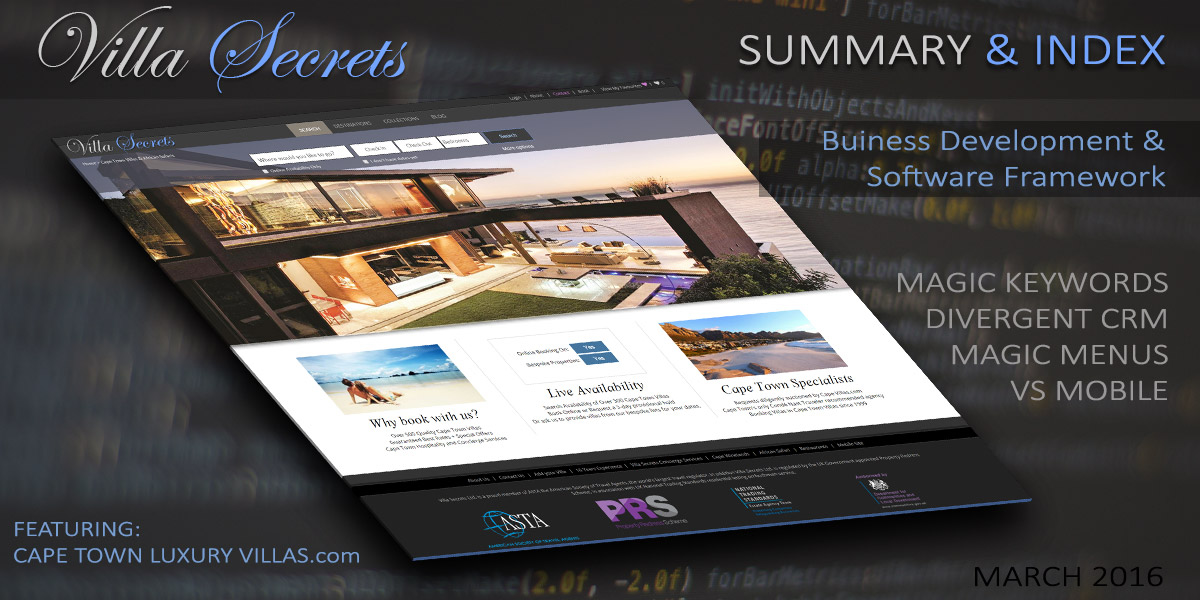 Index and Summary
Villa Secrets Business Development & Software Framework
For Cape Town Luxury Villas.com
By Nick Ray Ball 14th March 2016
Presented in meticulous detail over 19 pages, including many videos on specifics. However for speedy reading each page has as a headline and a short description, as seen below.
Born in Belgravia London in 1971, Studied Photography but worked as a Cubase programmer until 1999 when he visited Cape Town, bought an apartment, villa and decided to swop fields to Web Design & Development.

Nick has since gained Experience in: System Architecture, Villa Rentals & Marketing, alongside creating a stellar network hypothesis. The combination of all his skills make him uniquely qualified to build a next generation software system for the Vacation Rental industry.

In March 2013, work started on the VS Software Framework, rebuilding CapeVillas.com as Cape Town Luxury Villas.com, successfully launching in April 2014

Pictured above we see 'The PQS' the S-World Network system core. We are currently working on the first component, the VSF Software, the Villa Secrets Software Framework.